Available for Arcades on SpringboardVR

Welcome to the world of paying no rent

The world is a tough place, and securing a roof over your head is no piece of cake. So the real question is... How to gracefully pay no rent.

"I Pay No Rent" is a fun and relaxing game that let player role-play the tenant of a cosy apartment. You're to engage in a tug of war with your landlord on the serious issue of rent payment: Every knock on your door coupled with the disturbing grunt from your landlord is a warhorn for the beginning of another day's negotiation (warfare). This is a constant tug of war between your wallet and your landlord's wallet, so fight for your freedom (10 dollars)!

Don't let your landlord overpower you with her incredible throwing power, dodge or block those shoes, bottles, and... wait what? bombs?...Try to block, or dodge all the 'things' your landlord ruthlessly thrown at you!

Suitable for all ages, this game offers a variety of play modes, great for stress relief and family fun, and a great party game for all occasions.


A word from L&L Technology:

I Pay No Rent is the first experimental project completed under L&L Technology's L-Partnership program.

This program is aimed at facilitating indie game developers and game industry venturers, share our core capabilities in the field of game development using L&L Technology's rich development experience in gaming, and IT technology scene, we believe gaming industry needs diversity in creativity more than ever, and the technical hurdle presents a severe obstacle for most of the population, and disabled their potentially brilliant idea to be brought to life.

I Pay No Rent is a game that is incubated from within our company, the project is solely designed and packaged by our non-technical employee, facilitated by our dev team, this project is the first showcase of many future collaborations.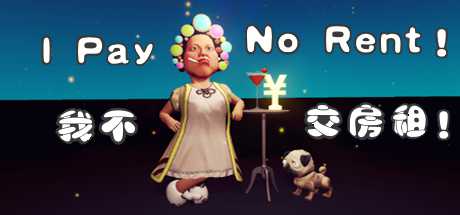 Fecha de salida
Mayo 22, 2018
SOs compatibles

Windows
Entrada
Controladores de movimiento