REVENGE JUST GOT A WHOLE LOT SWEETERWhen Ricky Slade wakes up in the clutches of the evil corporation he was trying to take down, it's time for plan B. Now Ricky must track down his team, regroup and find a way out – before it's too late.

Wanted Killer VR is a frenzied first-person shooter that puts you in charge of the WK4: a trigger-happy squad of mercenaries on a mission. Choose which of the crew's four heroes to play as, and use their teleportation powers and sharpshooting skills to fight your way through the ranks of an organization that wipes out anything – and anyone – messing with their bottom line.FEATURES
Four heroes, four styles: Play your way with a choice of four unique heroes. Unleash dual-pistol damage as Ricky, get up-close and personal with Teo, strike as stealthy assassin Mia or cut loose with machine gun-toting Aya. NOTE: The Early Access version will only feature Ricky; the other characters will be released with future updates.
Tactical teleporting: Take control of your enemies and their weapons with mind-bending teleportation powers. Devise creative attack strategies and leap into VR combat like never before.
Locked and loaded: Earn coins for completing challenges, level-up your weapons and pick your perfect loadout to survive an onslaught of deadly enemies and bosses.
Hunt down the truth: Fight your way through a stunning VR world – from shadowy subways to wide-open rooftops. Only you have the firepower to complete the campaign and unravel the story behind evil corporate scumbag CEO.
Flow-based combos: Take out your enemies in style to trigger combo-based scoring rewards. It's time to unleash every trick in the book!
Say it with bullets: Shoot to survive in high-octane, wave-based Skill Trials and test your mettle against a host of different enemy types – from fragile but fast SMG specialists, to flamethrower-wielding brutes.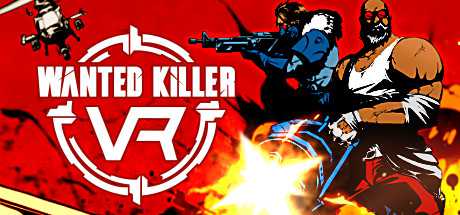 Fecha de salida
Mayo 23, 2018
SOs compatibles

Windows
Entrada
Controladores de movimiento