It is December, 1955. Your daughter has gone missing. Recurrent nightmares have been haunting your sleep, forcing a steady descent into madness. Your dreams bring about a variety of introspective, phobia-induced situations to contend with. And, something appears to be calling for you.. Downward...

Purgatory Fell offers a trigger-based locomotion, giving you full control over your changing inertia, as a means to alleviate VR-sickness. In this game we explore new technologies to experiment in next-level VR realism:
Fluid physics that displaces / flows around your body
Volumetric Lighting & Fog rendering

This is the first chapter in a planned episodic story-driven adventure game in which you gradually uncover the mystery of your daughter's disappearance, and the nature of your soul.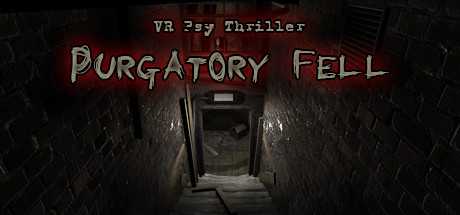 Fecha de salida
Marzo 30, 2018
SOs compatibles

Windows
HMDs compatibles

Steam VR
Entrada
Controladores de movimiento