EARLY ACCESS TITLE: Expect glitches, and new content soon!
Squash Kings VR is aimed at realistic squash games using virtual reality systems.
If you want to enjoy racket sports through VR, Squash kings VR will be a choice without regret!Features
Various levels of artificial intelligence
Simple UI and easy control to play
Various levels of artificial intelligence
Variety of rackets from standard to funny style
Advanced AI divided by 5 difficulty levels
Applied the basic rules of squash
Optimized with combination of vive racket sports set and tracker
Realistic physics, immersive sound, and fluid animation make you feel like you're really in the squash court.
With physics designed to be as real as ever achieved in a squash simulator, you will forget you are in VR environment.How to Play
Squash is a ball sport played by two players in a four-walled court with a small, hollow rubber ball.
The players must alternate in striking the ball with their racket and hit the ball onto the playable surfaces of the four walls of the court.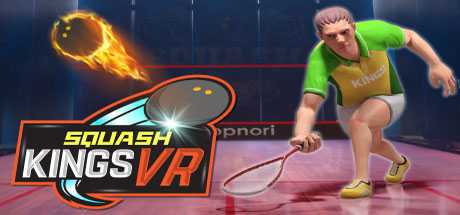 Fecha de salida
Marzo 13, 2018
SOs compatibles

Windows
HMDs compatibles

Steam VR
Entrada
Controladores de movimiento