This is the AirMech Original Soundtrack by Front Line Assembly! Released as a full studio album, it has been mastered and remixed with the same quality as any of their previous albums. Included with this purchase is the EXCLUSIVE AirMech "Frontline" Warthog Variant. These items are only available when purchased with this soundtrack and will be instantly added to your AirMech account when purchased through Steam.

Front Line Assembly is the primary band of electronic-industrial legend Bill Leeb, whose other projects include Delerium, Skinny Puppy, Noise Unit, among others. Carbon Games approached Bill Leeb with this project because the rich layers of FLA's songs seemed like a perfect fit for dynamic music for AirMech. After a yearlong collaboration, the resulting instrumental tracks covered a wide range of styles and explored new ground for the band.

The resulting music exceeded everyone's expectations. We are excited to be able to offer this full studio album--the same as you can find in retail stores--here on Steam!

Sales of the album here benefit Front Line Assembly directly and will count towards their total sales of this album. Carbon Games is providing the exclusive AirMech Variant at no additional charge as our way of supporting Front Line Assembly as an independent band. Us independent developers and musicians need to stick together!

AirMech Command
AirMech Command is the definitive Action/RTS experience in VR. With all new tactical room-space controls AND ground-level flight controls, you can command troops and units from orbit, or grab the stick and pilot your AirMech directly. Play Solo, Co-Op, or PVP with dozens of 'Mechs, customizable armies, and unlockable vanity items.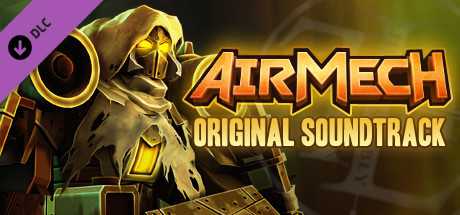 Fecha de salida
Marzo 8, 2017
SOs compatibles

Windows

Mac

Linux