Tornuffalo - BuffalSnow Blizzard (Local Multiplayer Party Mode) (PC)
Having friends over for a VR party? BuffalSnow Blizzard is an alternate version of Tornuffalo that adds asymmetric gameplay. The first version of BuffalSnow Blizzard was released on Christmas morning as a beta branch of Tornuffalo.

In 2016, the world was rocked by a freak weather phenomenon known as the "Tornuffalo." As fall turned to winter, you thought you had survived nature's worst.

Now, in the darkest days of winter, a terrible blizzard is sweeping the country.

Shivering in the storm, you hear the patter of hooves above you. Through the snow, you see a shimmering red light soaring through the air. What a jolly sight! Could it be Rudolph? No. It's Garth, the red-nosed buffalo. And the Buffalizzard is only just beginning.This alternate version of Tornuffalo adds snow and "red-nosed buffalo"--have your friends take turns controlling these bison by using the keyboard!

HOW TO PLAY:

One player puts on the VR headset. The other players take turns controlling buffalo from the computer. As each buffalo flys by, you pass the keyboard/gamepad to a new person at the computer. When the VR player dies, the person who was controlling the computer at the time gets to be the VR player.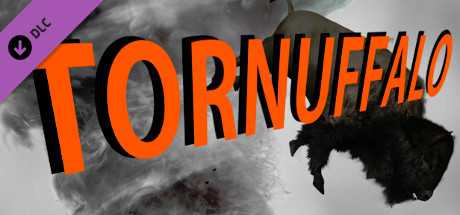 Fecha de salida
Diciembre 27, 2016
SOs compatibles

Windows
Entrada
Controladores de movimiento
Forma de juego
Escala de habitación