Abelana's Atom Maker (PC)
Abelana's Atom Maker is a single-player version of the acclaimed atom building classroom experience already enjoyed by schools and location-based VR venues. It has been enhanced by a self-paced step-by-step guide designed to explain the process of atom creation.Content:Gain intuitive understanding of the composition of atoms by assembling them in a three-dimensional virtual reality setting
Visualize all kinds of atomic orbitals - s, p, d, and f - across various energy levels. Understand their shapes, positions, and patterns
Understand the behavior of particles within atoms
Assemble any element from the periodic table
Discover exceptions and special cases among the elements of the periodic table
Learn about the order of filling of orbitals
Learn about the order of filling of electrons across orbitals
Learn to read electron configurations using standard notations
Learn about the composition of an atom from an enhanced version of the Bohr diagram
Discover different ways to group elements within the periodic table
Learn which countries discovered various elements within the periodic table
Understand composition of shells (i.e. energy levels) within an element
Academically, the experience is designed for grades 7-12, but can have a broader use including by enthusiasts, science clubs, and college level students.

Younger students will enjoy intuitive visualization of orbitals and the navigation across atomic structures, while more experienced users can dig deeper into specific elements and try to discover how they fit the bigger picture of the Mendeleev's vision of the periodic table.What teachers are saying:"The visualization of orbitals in three dimensions is something that really-really hard for students to get a hold of - especially for the grade 12 level where that's expected - and for them to be able to see those different shapes in three dimensions, it's really going to help them"
-- Jonathan Ohrling, Chemistry Teacher, Waterloo Region District School Board, Canada

"The virtual reality experience was literally out of this world! My students were wowed as they explored subatomic concepts coming to life right in front of their very eyes!"
-- Leah Goldstein, Chemistry Teacher, Nearpod Certified Educator, New York, USALocation-based use:For a multiplayer version of the software designed for classroom and instructor-led use at schools and VR acrades please contact Abelana VR directly.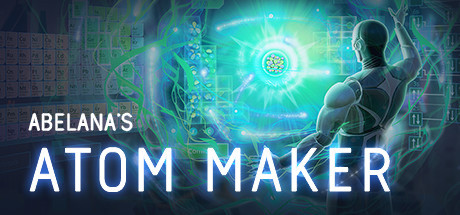 Fecha de salida
Febrero 4, 2020
SOs compatibles

Windows
Entrada
Controladores de movimiento